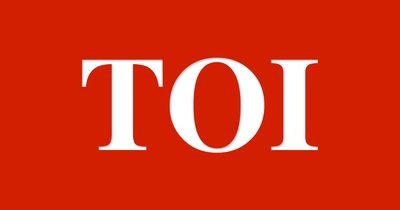 AGRA: Two weeks after stepping down as Uttarakhand governor, Baby Rani Maurya was appointed national vice-president by the BJP along with Dilip Ghosh, who was dropped as the party's West Bengal chief, on Monday.
"My main objective is to fulfil the responsibility given to me by my organisation. I have been performing my duty with full dedication, whether as a member of the national commission, as mayor or as governor. I will continue to do so," Maurya told TOI after the announcement. "I am happy the party has given me such an important position."
With no political lineage, Maurya, 65, worked her way up the party ranks over decades. She was the first Dalit woman to become Agra's mayor in 1995 as a BJP candidate. After holding the post for five years, she served on the National Commission for Women from 2002 to 2005 before being appointed the governor of Uttarakhand in 2018.
Within the party, she had been appointed an office-bearer for the SC wing which Ram Nath Kovind was heading at the time — in 1997. She had also contested the 2007 UP assembly election from Etmadpur as a BJP candidate but lost by a narrow margin to BSP's Narayan Singh. She is likely to be the party's Dalit face for the UP assembly election next year.
With the two appointments on Monday, BJP now has 13 national vice-presidents.

FacebookTwitterLinkedinEMail