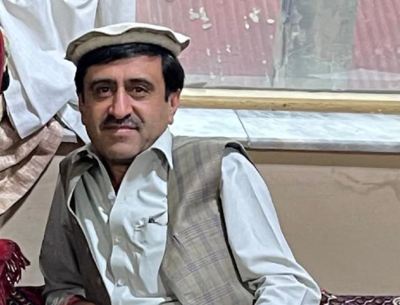 AMBALA: An Afghan origin Indian national Bansri Lal Arendeh (about 50) who belongs to Hindu Khost community of Afghanistan was allegedly abducted at gunpoint from Kabul in the morning on Tuesday, September 14, told Puneet Singh Chandhok, President of Indian World Forum.
As per the information, Arendeh whose family lives in Faridabad, Delhi NCR region is a businessman who deals in pharmaceutical products at Afghanistan for last two decades and he along with staff was going towards his shop in Kabul when the incident took place.
Local sources from Kabul confirmed that Bansri Lal has been missing for over 36 hours now since Tuesday morning.
Sources told that the incident took place under limits of Police District (PD) 11 of Kabul and the Kabul local police have registered a case of abduction of Arendeh and started the investigation.
Chandhok highlighted the matter with the Government of India and sought the intervention of Prime Minister Narendra Modi, Home Minister Amit Shah and Union External Affairs Minister S Jaishankar to assist the family at the highest level.
Chandhok tweeted on Wednesday morning, "Alarming to learn about gunpoint abduction of Bansri Lal Arendeh, 50 Yr Old #Afghan #hindu Indian Citizen in #Kabul yesterday morning. I request @narendramodi ji @DrSJaishankar ji @AmitShah ji @MEAIndia to intervene and assist the family at the highest level and rescue him."
Delhi Sikh Gurdwara Management Committee (DSGMC) leader Manjinder Singh (MS) Sirsa also sought the intervention of Government of India.
MS Sirsa said, "After abduction of Bansri Lal at gunpoint by some armed men, his brother, and some local community members lodged a complaint of his kidnapping. He is a well-settled businessman in Kabul. I have talked to the people in Kabul. I urge the Ministry of External Affairs to intervene immediately and rescue Bansri Lal at the earliest. The minorities in Kabul are worried about their life and safety."
When contacted about action taken and investigation by authorities in Kabul, Chadhok said, "The 021 unit of the intelligence department of Islamic emirate of Afghanistan has taken over the case and currently investigating the same. The local community members have met the local officials earlier today (on Wednesday) but till now the identity and motive of his abductors have not been established. As per local people on the spot, the abductors took him away in a vehicle which is primarily used by the Taliban officials. The Taliban is raiding different places to search for Bansri after registering a case."
Chandhok added that they are working with the Government of India, which is in touch with the international people to ascertain the whereabouts of Bansri Lal and collect more information about his kidnapping.
About Arendeh, Chandhok said, "His family lives in India and he is an Indian national from a business doing family who keeps on traveling to Afghanistan for work. His elder brother Ashok Kumar who is his partner in business is also in Kabul. Bansri Lal was in Kabul before the Taliban took over of the government there and he wanted to come to India but could not come as the evacuation flights could not operate properly."

FacebookTwitterLinkedinEMail