Babil Khan gets teary-eyed as he shares his dream about dad Irrfan Khan: Today, you told me you were about to leave me
By -
TIMESOFINDIA.COM
Created: Feb 25, 2021, 15:04 IST
facebooktwitterPintrest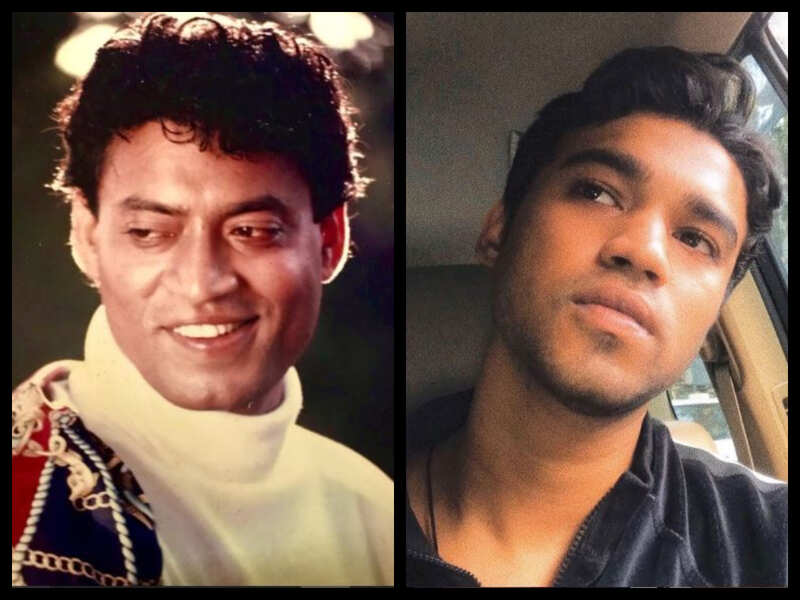 Pic: Instagram
Giving us a throwback to happier times was late Bollywood star, Irrfan Khan's son Babil Khan. The star-kid left fans with a heavy heart when he shared a photo of his late father and penned a heartbreaking note about his dream.
Babil started off his note saying, "For in my dreams, I have no knowledge of your desertion."
"In my dreams today, you told me you were about to leave me and you held me for so long. Imagine the fact that I just woke up cause my phone rang for yet another offer to act, for yet another film," he wrote and went on to reflect on pursuing the Bollywood dream.
"Now what sense does all this make without you Baba? I'd rather keep dreaming. (Tears make it hard to type, someone invent a phone for people that cry a lot plis.)"
29 April will mark one year since the actor's passing. The news of the actor's sudden passing due to colon cancer, sent shockwaves through the Bollywood industry and Hollywood film industries.
Babil has since been keeping his dad's memory alive by sharing throwback photos and videos from their personal albums.

End of the article