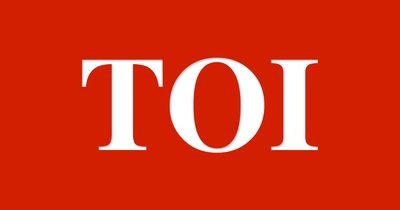 LUCKNOW: BJP has set its well-oiled election machinery rolling in Uttar Pradesh with newly appointed election co-incharges readying to camp in their allocated six regions — Paschim, Braj, Awadh, Kashi, Gorakhpur and Kanpur — to ensure mobilisation of grassroots functionaries and boost booth-level electoral campaign in run-up to polls early next year.
The strategy was hammered out at its organisational meeting at UP BJP headquarters on Thursday, a day after party's UP election in charge and Union education minister Dharmendra Pradhan reached Lucknow and held a detailed discussion with the state organisational brass and chief minister Yogi Adityanath.
While former Haryana minister Captain Abhimanyu Singh Sidhu, a Jat, will camp in the politically restive west UP (Paschim) region to consolidate Jat voters in wake of the unrest over three farm laws, Union minister of state and party's Dalit leader from Rajasthan, Arjun Ram Meghwal, will dig in his heels in Braj, which has a substantial Dalit population.
Likewise, party's Rajya Sabha MP Saroj Pandey, who hails from Chhattisgarh, will work in the key Kashi region, which houses PM Narendra Modi's constituency — Varanasi. BJP's move to deploy Pandey in Kashi is an attempt to consolidate Brahmin voters, who are being aggressively wooed by the Opposition, ostensibly SP and BSP.
In the Gorakhpur region, BJP will deploy Vivek Thakur, a Rajya Sabha MP from Bihar. The move is interpreted as a ploy to consolidate Bhumihars in east UP with Vivek Thakur hailing from the community. Similarly, Shobha Karandlaje, Lok Sabha MP from Udupi Chikmagalur (Karnataka) will work in Awadh region. Karandlaje, a Vokkaliga by caste, is media-savvy and is known for her core organisational skills. And the crucial Kanpur-Bundelkhand region has been handed over to OBC leader and Union minister of state Annapurna Devi.
Union minister and party's youth face, Anurag Thakur, who has been assigned the task of election management and handling media and IT cells, held a separate meeting with party functionaries on Thursday. Sources privy to the meeting said, Thakur categorically sought propping up Central and state government schemes on various social media platforms. The idea, sources said, was to turn government schemes into an adhesive tool to cement the voter base, cutting across caste lines.
Seeking to harp on popularity of PM Narendra Modi in the run-up to assembly elections, BJP will organise statewide exhibitions portraying public welfare schemes and measures taken by his government at the Centre in the last seven years. The exhibitions are proposed to be put up in different districts spanning three days up to September 25, which happens to be the 105th birth anniversary of party ideologue Deen Dayal Upadhyay. The party also decided to carry out a week-long campaign from September 26 to October 2 for spreading awareness on flagship schemes of PM Narendra Modi and CM Yogi Adityanath.

FacebookTwitterLinkedinEMail