Jun Ji Hyun and Joo Ji Hoon starrer 'Cliffhanger' to release in October; check out teaser video
By -
TIMESOFINDIA.COM
Created: Sep 15, 2021, 19:40 IST
facebooktwitterPintrest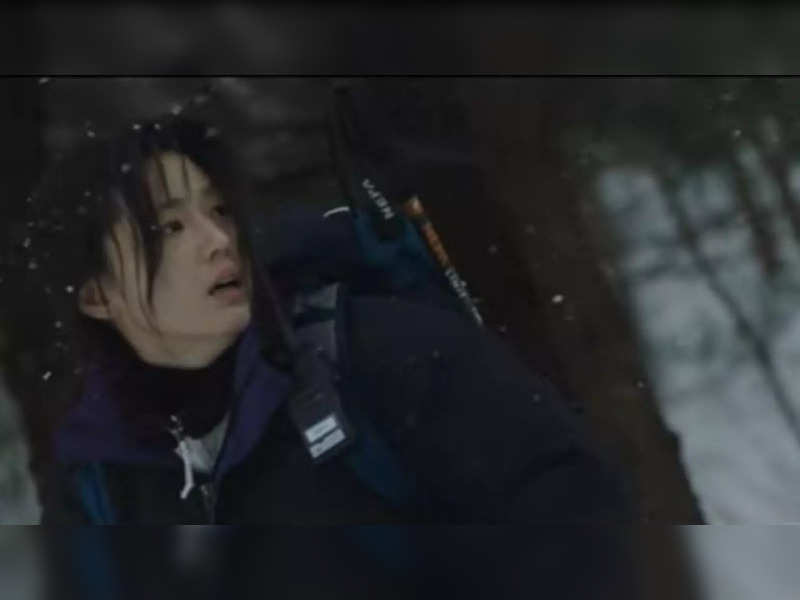 South Korean actors Jun Ji Hyun and Joo Ji Hoon are all set for their upcoming K-drama 'Cliffhanger' and now makers have booked October for its premier.
Dropping the thrilling new teaser of the highly-anticipated drama, the new video promises suspense with its opening scene where a landslide takes place abruptly due to a heavy downpour. The National park ranger Seo Yo Kang (Jun Ji Hyun) is seen fighting against the terrible weather for a serious cause. On the other hand, Seo Yi Kang's partner ranger Kang Hyun Jo (Joo Ji Hoon) is seen within the mountain as he discovers something unusual with his emergency torch.
This is followed by Seo Yi Kang making her way through snow as she looks back. Kang is seen on top a mountain summit as he looks down, leaving viewers curious what happened to them at Mount Jiri as the two national park rangers must protect the mountain.
Watch full trailer here:
'Cliffhanger' is a mystery K-Drama based on Mount Jiri where the national park's top ranger Seo Yi Kang and rookie ranger Kang Hyun Jo begin to come across mysterious incidents in the mountains. While actress Jun Ji Hyun will be seen as Seo Yi Kang, Joo Ji Hoon will essay the role of Kang Hyun Jo.
The drama is penned by writer Kum Eun Hee of the 'Kingdom' series and Lee Eung Bok of 'Mr Sunshine.' It will air on Viki in October.
End of the article