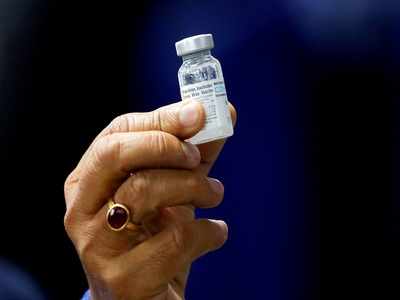 HYDERABAD: Vaccine-maker Bharat Biotech International Limited on Friday said it has inked an agreement with Brazil for the supply of 20 million doses of India's first indigenous Covid-19 vaccine Covaxin.
Supplies of the vaccine to Brazil will commence in the second quarter of 2021, it said.
"The company is delighted to partner with Brazil in its battle against Covid-19 and aid its immunization programme against the virus. It has signed an agreement for delivery of Covaxin during Q2 and Q3 2021," Bharat Biotech said.
It was in the second week of January this year that Bharat Biotech inked its first overseas Covid-19 vaccine supply pact with Precisa Medicamentos for supply of Covaxin to the Brazilian market.
Bharat Biotech said there is a strong interest in Covaxin from many countries around the world, and the company is fully committed to ensuring supplies promptly and efficiently.
Earlier this week, Ukraine's health minister Dr Maksym Stepanov led a high-powered delegation to Bharat Biotech's facility in Hyderabad's Genome Valley to discuss procurement of Covaxin and the intranasal vaccine BBV154 which is yet to conduct Phase I trials.

more from times of india news