If you find yourself struggling with preparing for presentations, then the latest feature that
Microsoft
has rolled out to its
PowerPoint
platform is for you.
The feature — called
PowerPoint Presenter Coach
— has now become available on desktop and mobile versions of the app.
This feature was till now limited to PowerPoint for the web, but it will now be available on all platforms — on the web, Windows, Mac, iOS, and Android.
Microsoft says that the Presenter Coach uses
Artificial Intelligence
to help anyone who uses the feature to analyse what they are saying and provide "feedback on their pace, use of monotone pitch, use of filler words, poor grammar, lack of originality, use of sensitive phrases, and more."
Further, it even gives a Summary Report at the end of each rehearsal to highlight the key pieces of feedback.
The company has also added three new parameters on which it will help people get ready for presentations. Here's a look at them in detail:
Body language
This will require PowerPoint to access video cameras to give users feedback on their body language when they are presenting virtually.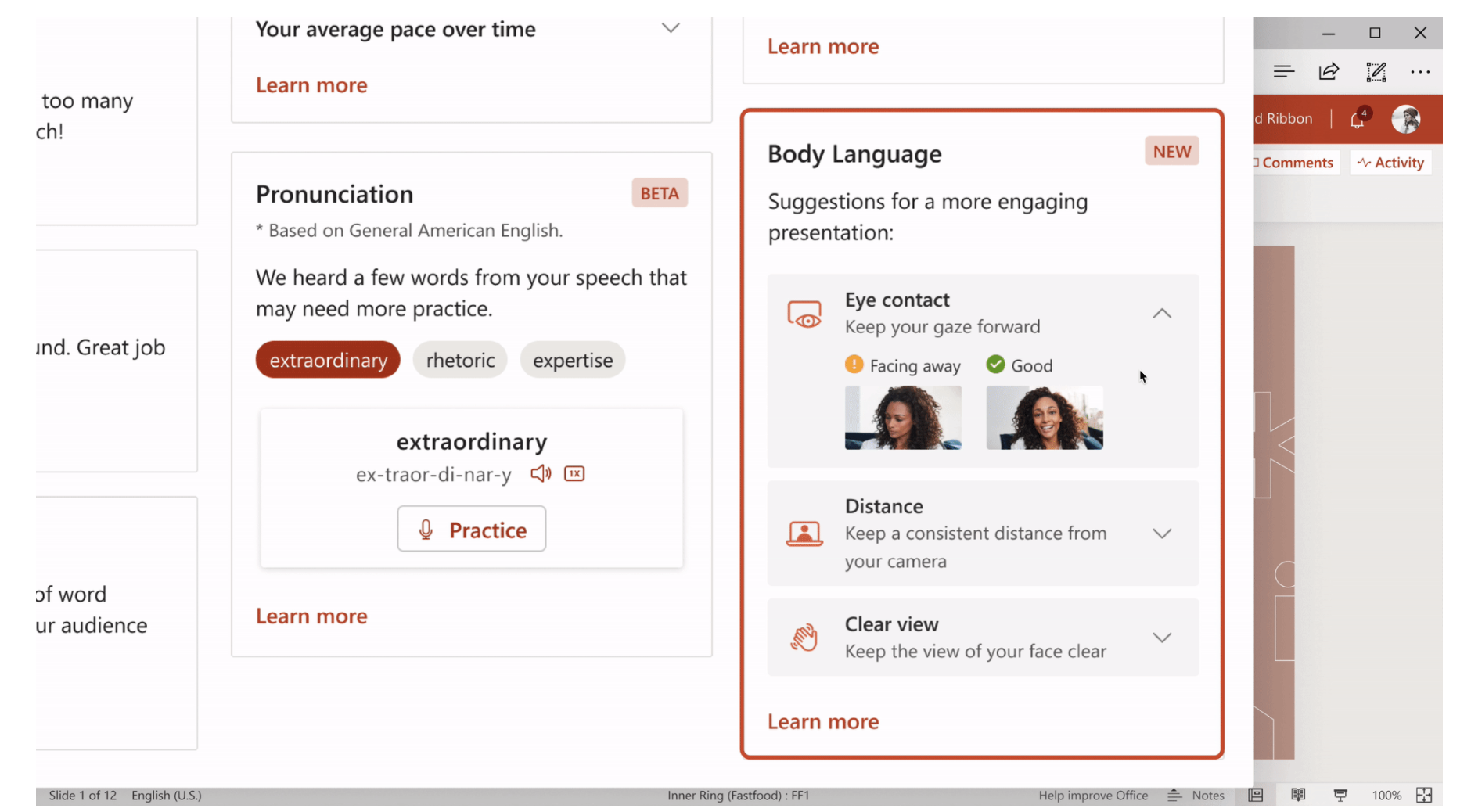 This feature will launch with feedback in the summary report. It will include information like how clear the preview of the presenter is, how close they are to the camera and how good the eye contact was.
Repetitive language
Microsoft says that while speaking one may not realise if they are using words and phrases repetitively and which is when the Presenter Coach tool will help users to avoid overusing them.
"In addition to listing out those words and phrases, we will also give you a list of synonyms so you can switch it up for your next presentation," said the company.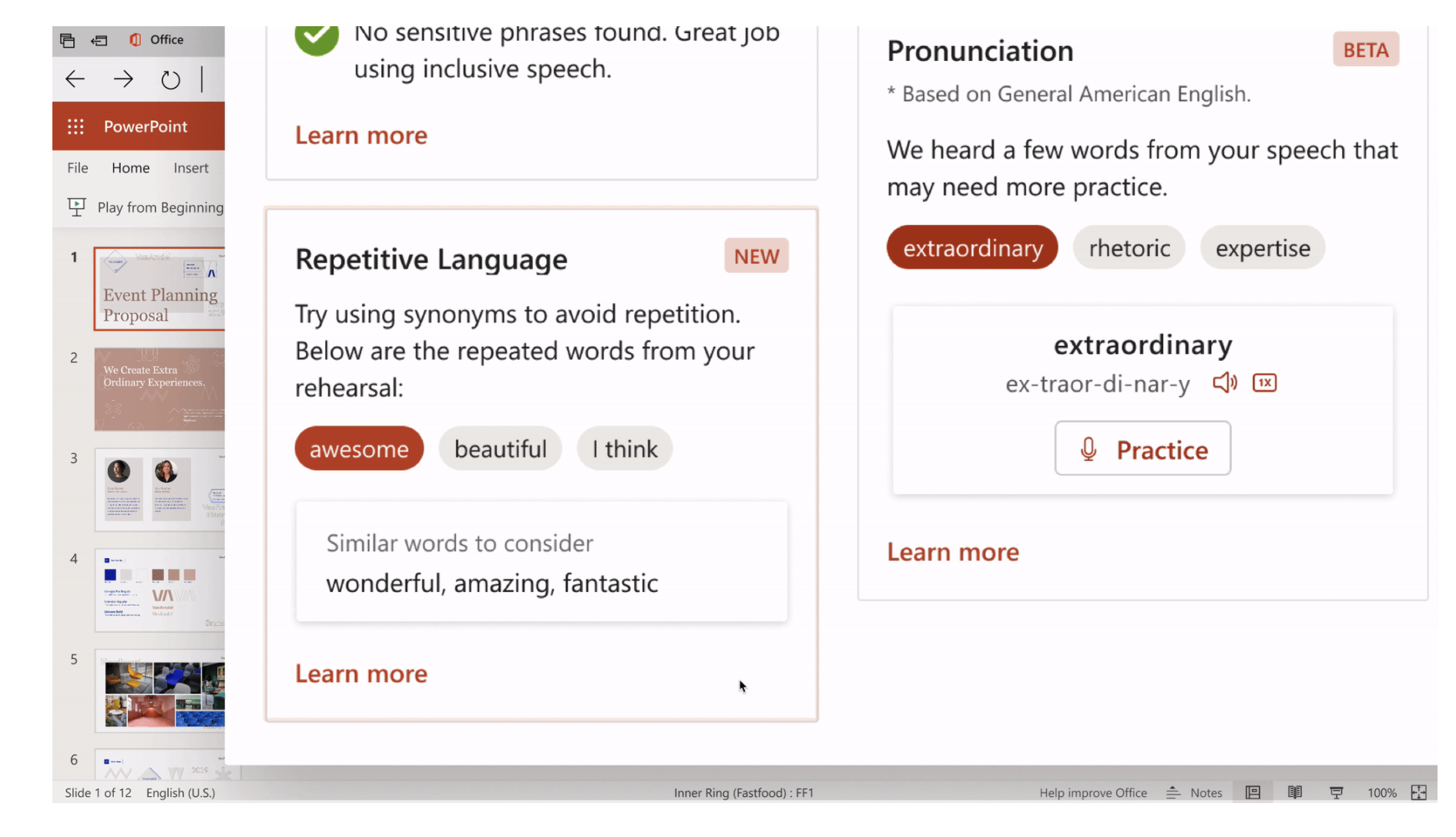 Pronunciation
In case the Presenter Coach tool detects that a presenter has mispronounced a word, it will display the word(s) and provide even the correct pronunciation.
The tool takes into account accents and has apparently been optimised for the "General American English" language for now.