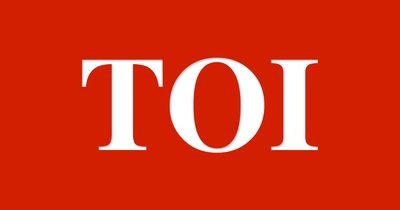 New Delhi: Students with hearing disabilities studying in classes 1 to 5 can now hope for a more inclusive education as they will be able to read the National Council for Educational Research and Training (NCERT) textbooks digitally in the Indian Sign Language. Textbooks for classes 6 to 8 standard are expected to be converted to ISL over the next one year and also be available as a free resource by December 2022.
These measures are in keeping with the National Education Policy 2020 which states that Indian Sign Language (ISL) must be standardised across the country, and national and state curriculum materials developed, for use by students with hearing impairment.
As per the census 2011, there are about 51 lakh deaf and close to 20 lakh people with speech disabilities in India.
Spread over 490 modules, the class 1 -5 textbooks in digital format prepared by Indian Sign Language Research and Training Centre (ISLRTC) and NCERT, have been uploaded on the Diksha (Digital Infrastructure for Knowledge Sharing) portal of NCERT. The portal as per government estimates is accessed by nearly five crore students and teachers daily. The material will also be disseminated through PM e-Vidya DTH TV channels
The ISLRTC, an autonomous institute under the department of empowerment of persons with disabilities (DEPwD) of the ministry of social justice and empowerment will also be uploading the links to the textbook modules along with an accessibility guide for visitors on their website. The eventual plan is to convert all NCERT textbooks upto class 12 in ISL format.
Launching the ISL textbooks, social justice and empowerment minister Virendra Kumar said that his ministry is working in close consultation with the ministry of education to enable inclusive education which is a priority for the government.
Officials in NCERT and ISLRTC said that in the ISL textbooks there are digital modules which explain each section of the chapter in videos along with audio and text that get highlighted as the sign language interpreters elaborates on the text in ISL.
Since the schools upto primary level are still operating in online mode, these books will enable students with hearing, speech and multi-sensory requirements to connect with the learning process during class.
The NCERT books also carry QR codes which can also be scanned to access the ISL format on the e-Diksha portal or application, an official said. The information about the textbooks in ISL will be disseminated across teachers groups and state coordination groups, SCERTs and education departments of states, officials added.

FacebookTwitterLinkedinEMail