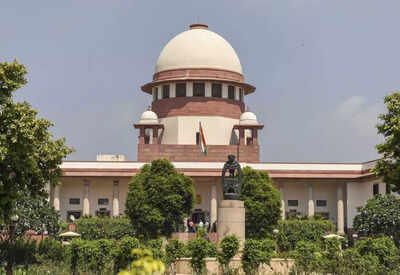 NEW DELHI: In an important decision to discourage needless and unnecessary litigations, particularly in corporate matters where companies with deep pockets fight legal battles, the Supreme Court on Friday said a fine must be imposed and the amount should be money spent by the target of such litigation by way of case and lawyer fees.
A bench of Justices Sanjay Kishan Kaul and Hrishikesh Roy said that the judiciary must shed its "hesitancy" in imposing costs on parties for misusing the judicial process and those who abuse the system must face the consequences. The bench was particularly concerned over the corporates misusing judicial platforms for settling scores against rivals and said that the erring party should pay a cost to its rival for dragging it to litigation.
Settling the principles on calculating cost to be imposed on a party, the bench said it is necessary that in commercial litigation, commercial interests be weighed, which would include consequences of the matter not receiving favourable consideration by the courts.
"The best reflection of what costs have been incurred is what the parties have paid towards the counsel fee and out of pocket expenses," the bench said.
The court passed the verdict while imposing a cost of around Rs 31 lakh on two companies who had challenged a Tamil Nadu government decision to award a tender for production and supply of polyester based hologram excise labels to their rival. The rival will be reimbursed 50% of costs he incurred.
The companies had filed a PIL in Madras HC which had quashed the government decision, compelling the firm to move to Supreme Court. Senior advocates, Ranjit Kumar and Amit Anand Tiwari, appearing for the state, told the bench that the two companies had not even participated in the tender process and their filing PIL was an abuse of process of law.
"Mindless appeals should not be the rule. We are conscious that in the given facts of the case the respondents have succeeded before the Division Bench though they failed before the learned single Judge. Suffice to say that all the parties before us are financially strong and took a commercial decision to carry this legal battle right up to this Court. They must, thus, face the consequences and costs of success or failure in the present proceedings," the bench said, accepting the contentions of the state.

FacebookTwitterLinkedinEMail