'Ek Thi Begum 2' teaser is a perfect blend of suspense and drama- watch
By -
TIMESOFINDIA.COM
Created: Sep 16, 2021, 15:32 IST
facebooktwitterPintrest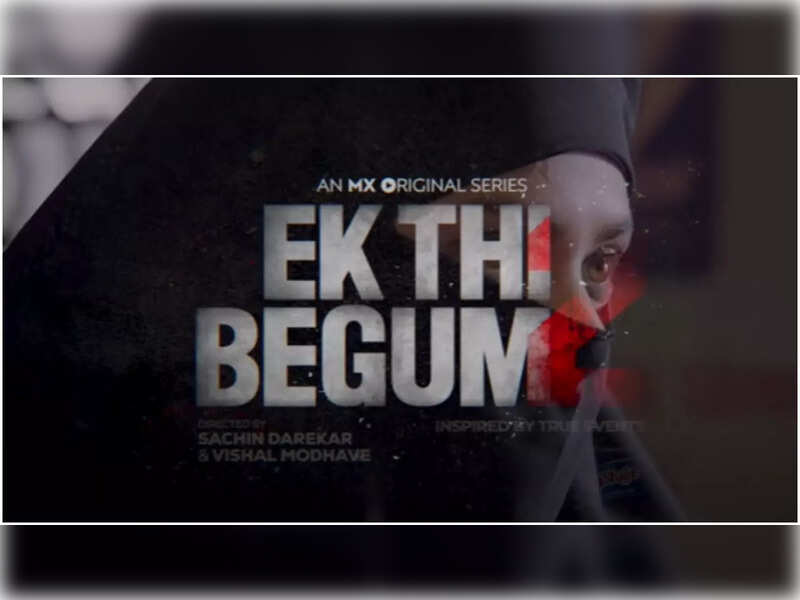 Inspired by true events, 'Ek Thi Begum' by MX Original Series won the hearts of the viewers and critics. The story of the bold and daring Ashraf aka Sapna, who vowed to avenge her husband's killer.
She took the matters into her own hands and Season 1 ended on a cliff-hanger with Ashraf's life in the balance. Amidst the heightened anticipation, 'Ek Thi Begum 2' returns with a woman called Leela Paswan, who hasn't only made herself heard in a predominantly man's world but has everyone in power looking for her - the underworld, cops, and politicians.
Catch the teaser here
Ek Thi Begum is inspired by true events created, written and directed by Sachin Darekar. Season one ended on a high note when Ashraf gets attacked brutally. Keeping the possibility of being alive open for season two. The show is based on the real-life story of a beautiful lady named Ashraf Bhatkar. Actress Anuja Sathe essayed the role of Ashraf Bhatkar. She is a lady born in Aurangabad and brought up in Mumbai. She gets married to Zaheer Bhatkar, played by Ankit Mohan. Zaheer was once a trusted person of Maqsood, who is the most significant mafia. Maqsood used to operate a drug racket from Dubai to India and an underworld don as well.

End of the article