Please try another search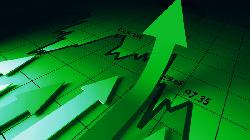 By Aditya Raghunath
Investing.com -- Shares of Indraprastha Gas Ltd (NS:) and Mahanagar Gas Ltd (NS:) have risen up 8% and 4.2% respectively in September. The reason for this is a scheduled increase in the prices of CNG and piped cooking gas prices in cities like Delhi and Mumbai.
A report by ICICI Securities said that CNG and piped cooking gas prices will be hiked by 10-11% and government-dictated gas price will move up by as much as 76%.
"The expected surge in APM [administered rate] gas prices would present a challenge to city gas distribution (CGD) players as it would mean a rise in their gas cost for CNG and residential piped ," it said. "APM gas price rise would mean hefty price hikes would have to be made by IGL (that retails CNG in national capital and adjoining cities) and MGL (which retail CNG in Mumbai) in the next one year," said the report.
"The CGDs "would have to make price hikes of 10-11% in October," added the report.
The report also said that the prices would continue to rise all through next year and "MGL and IGL would have to make price hikes of 49-53 per cent during October 2021 to October 2022."
It added, "CGD players may be able to make the required hefty price hikes given sharply higher prices of competing fuels, petrol and diesel. However, some hit to prevailing lofty margins of MGL and IGL cannot be ruled out."